Our Rooms
Boutique Room
Boutique Room ADA
Boutique XL Room
Boutique Suite
Boutique Room
1 king or 2 queen beds, 300 Sq. Ft. button tufted lounge chair * tufted luggage bench * hospitality center with fridge, flat screen TV and single cup Keurig coffee maker, work desk made of reclaimed wood and a comfortable desk chair.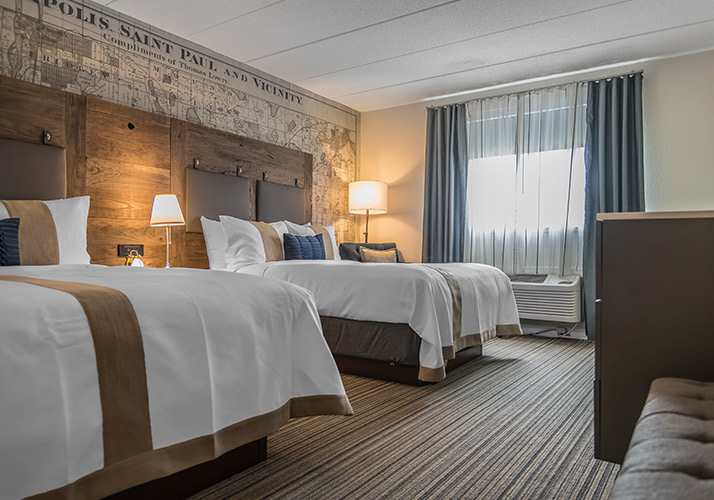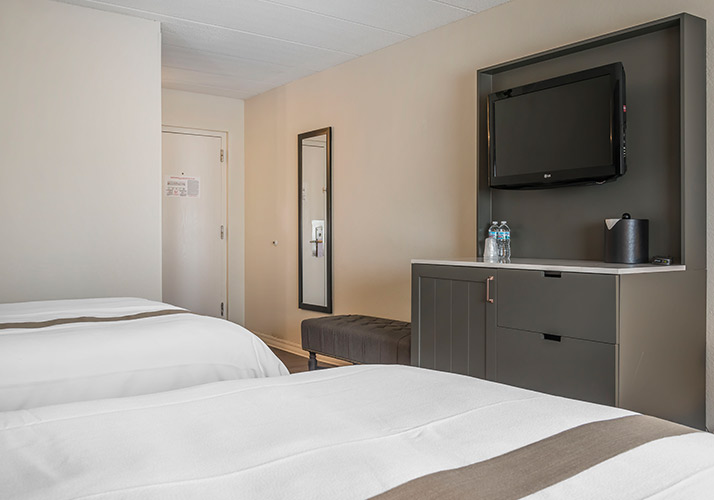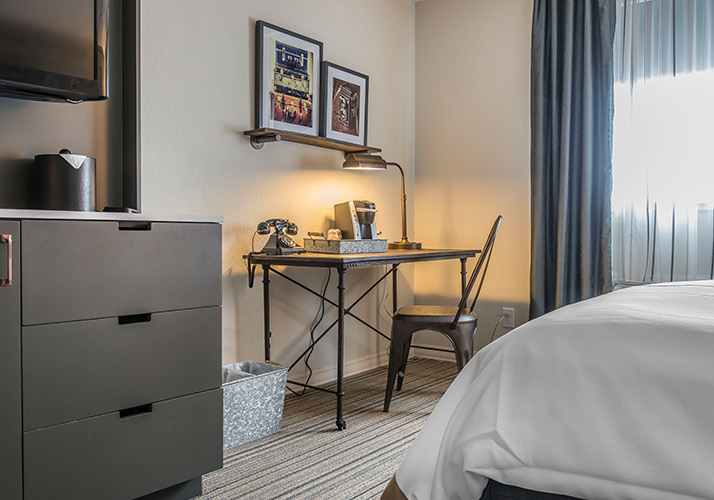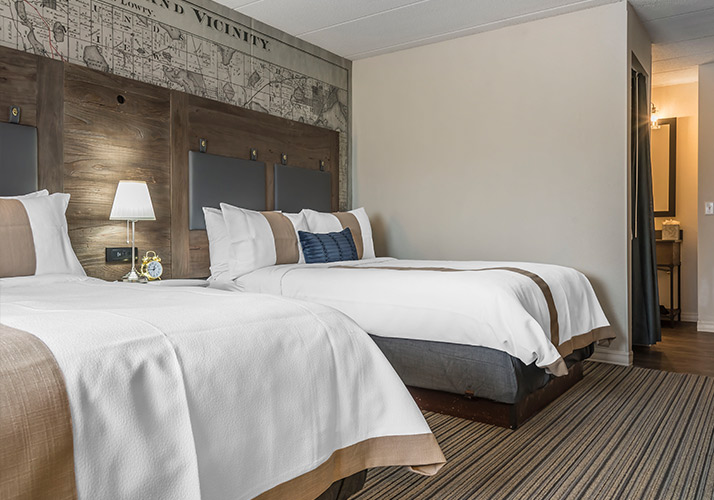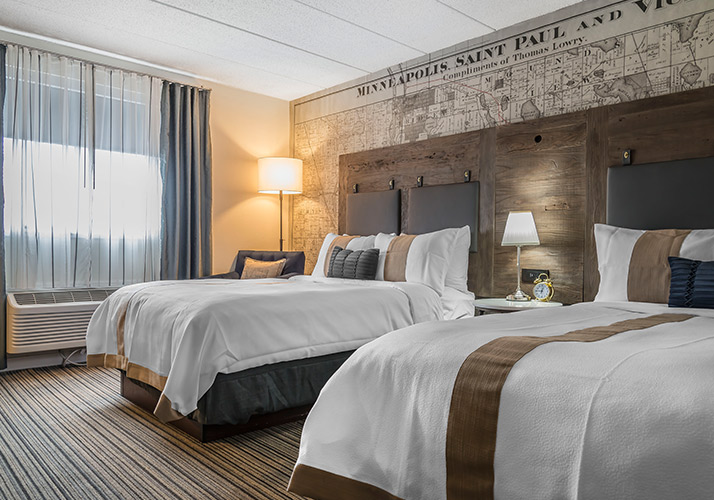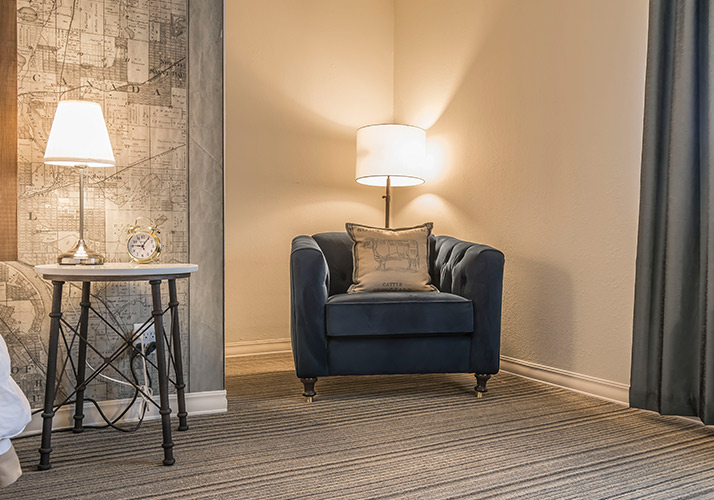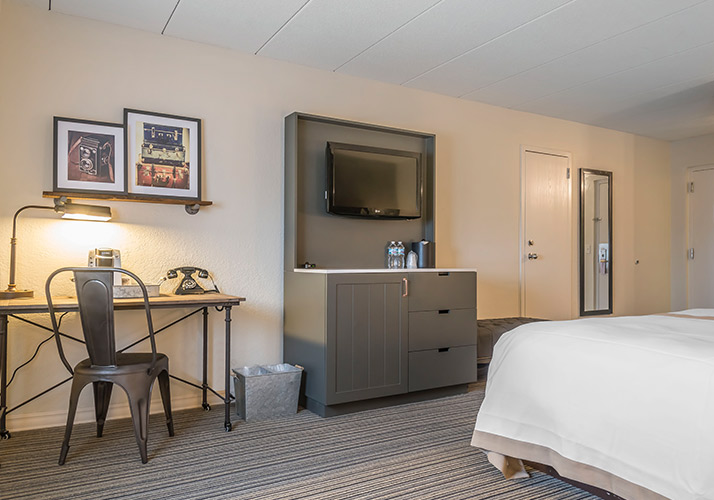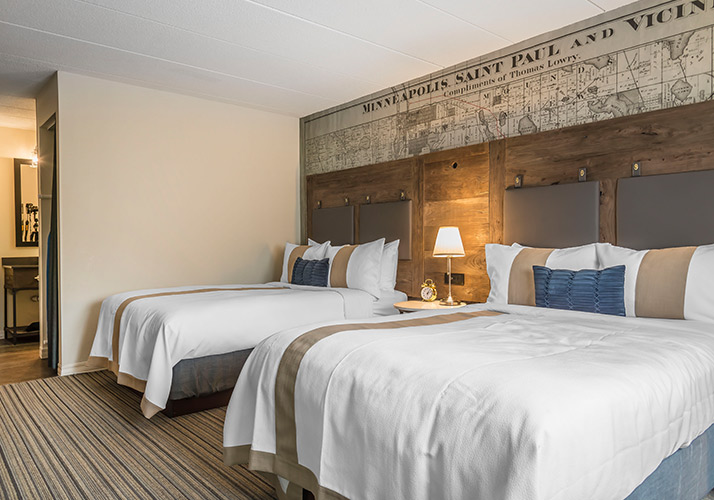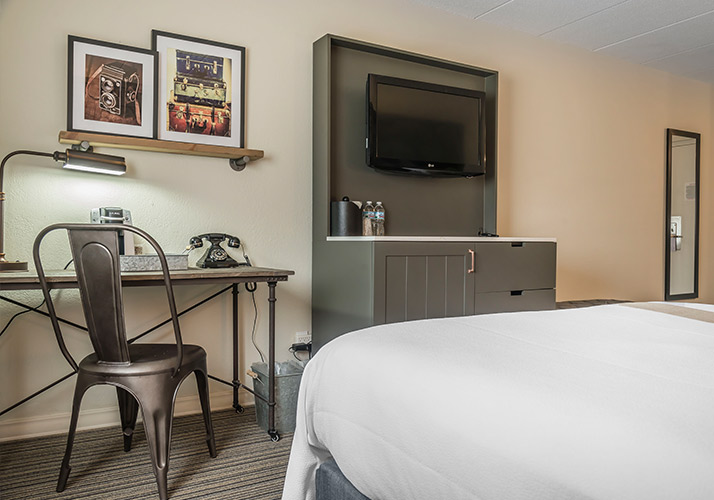 Boutique RoomAmenities
Complimentary WiFi
enVision Plush Mattress
Keurig Coffee Maker
Boutique Room ADA
2 queen Beds, roll in shower 300 Sq. Ft.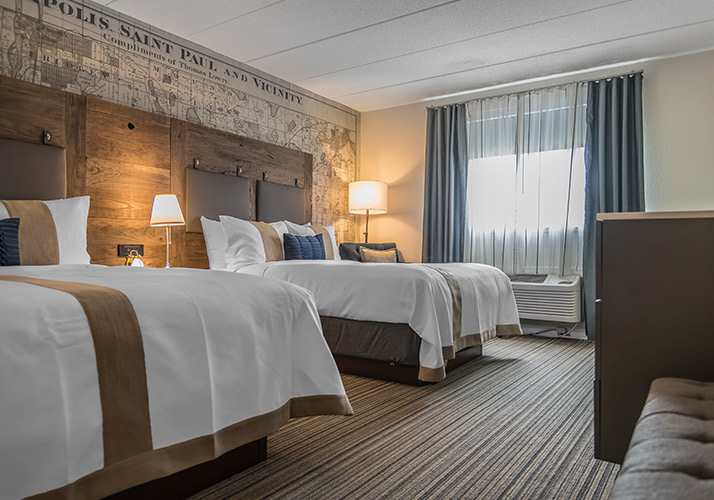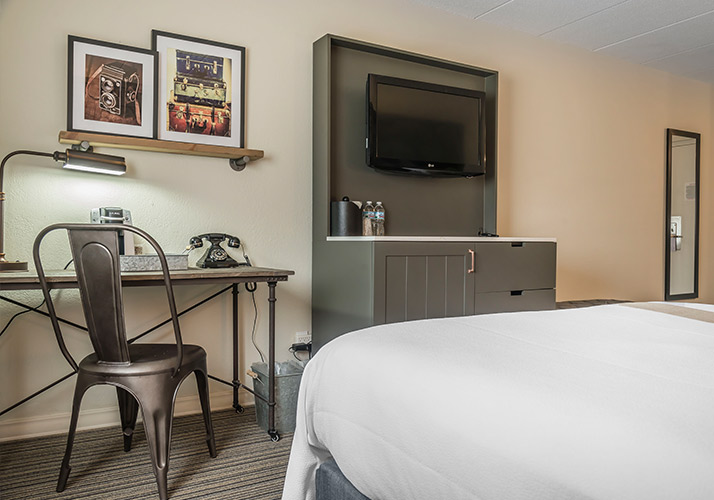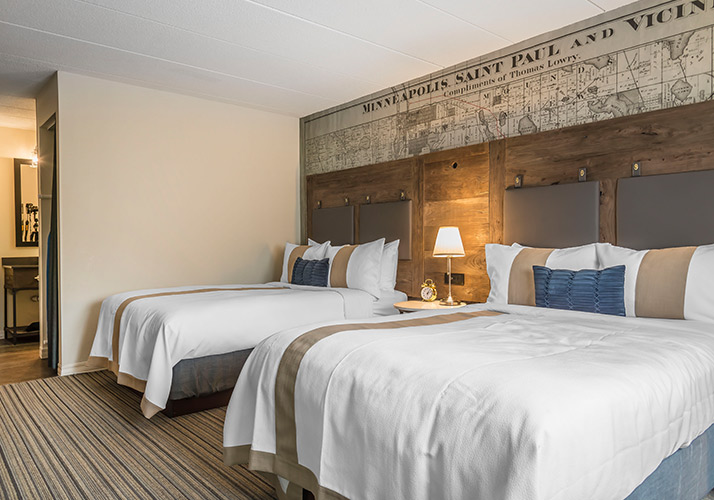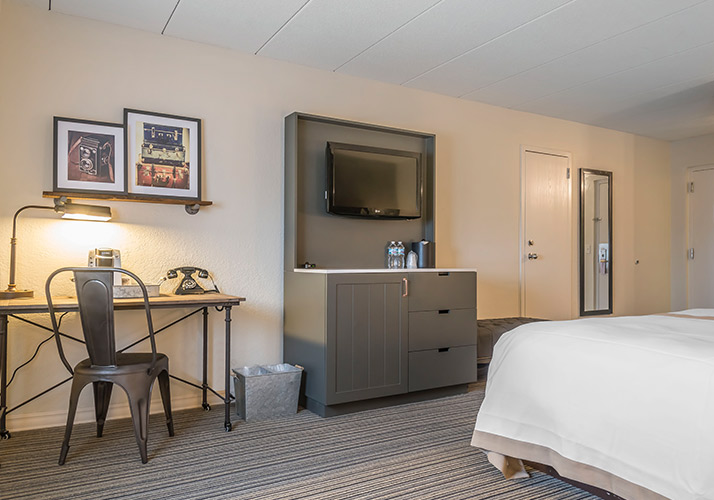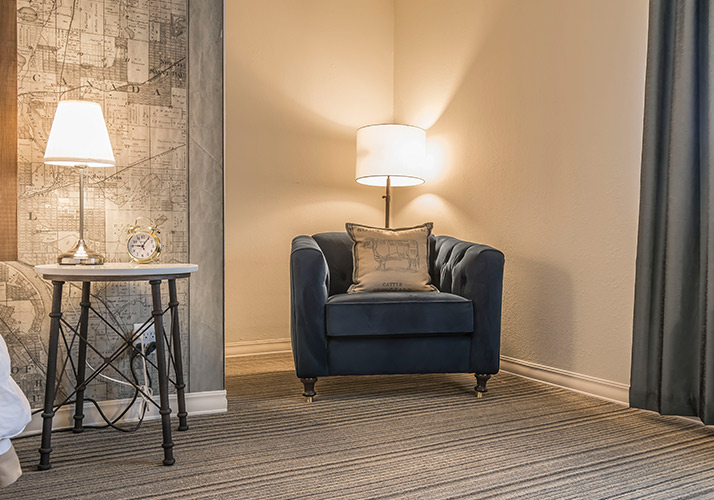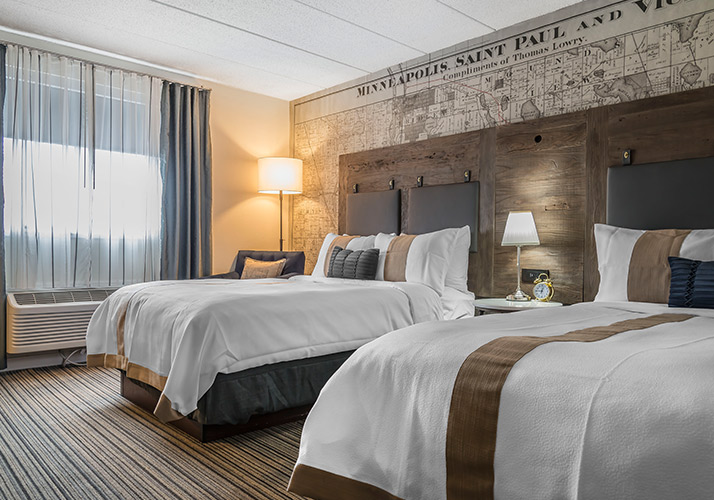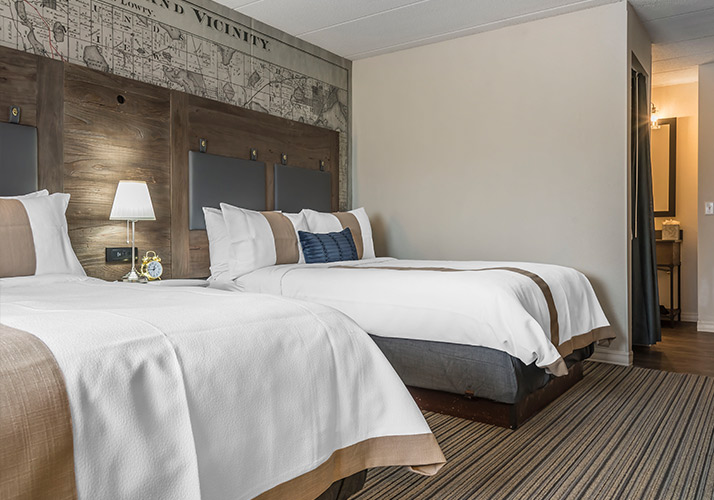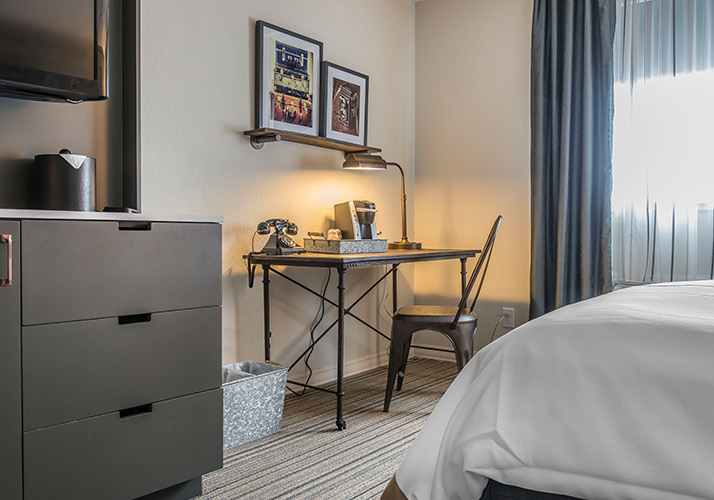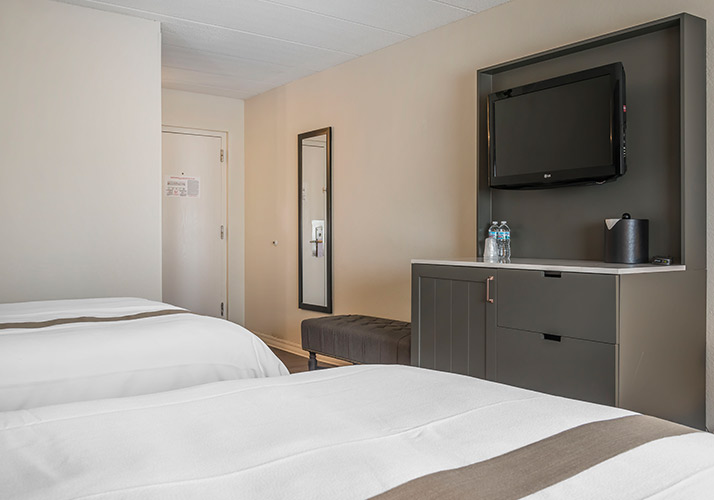 Boutique Room ADAAmenities
CO Bigelow Bath Products
Complimentary Bottled Water
Complimentary WiFi
enVision Plush Mattress
Frette Robes
Frette Slippers
Frette Terry Bath Towels
Keurig Coffee Maker
Boutique XL Room
1 king bed, 400 Sq. Ft. Includes pull out sofa bed queen, vintage steamer trunk coffee table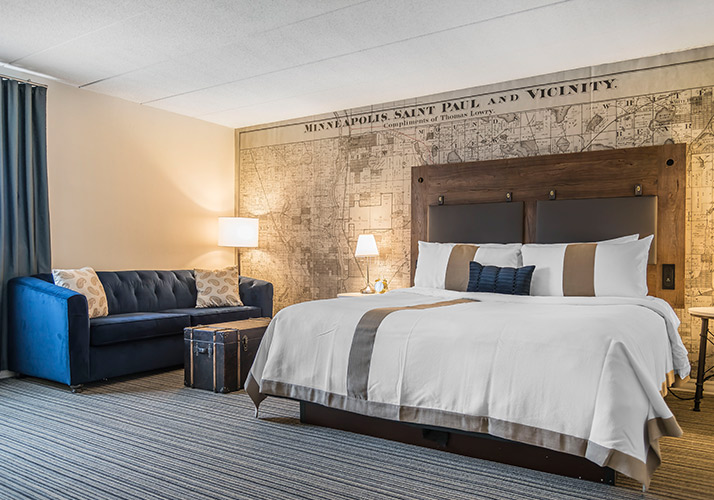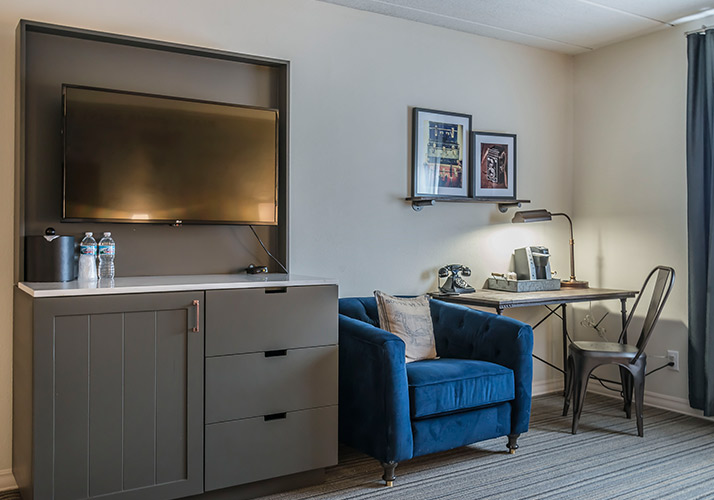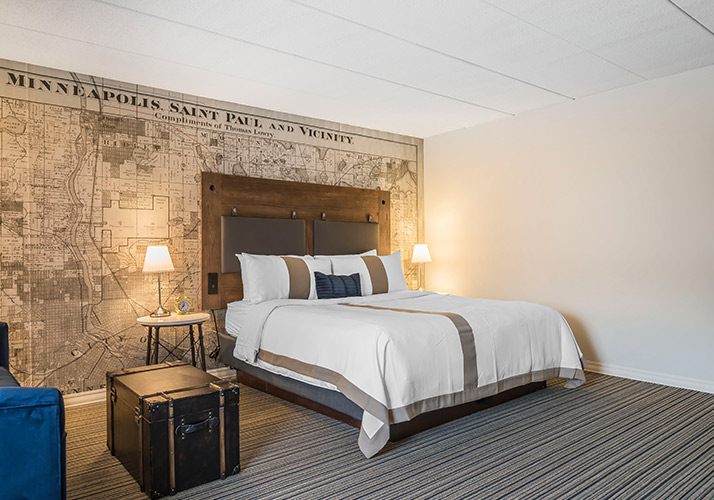 Boutique XL RoomAmenities
CO Bigelow Bath Products
Complimentary Bottled Water
Complimentary WiFi
enVision Plush Mattress
Frette Robes
Frette Slippers
Frette Terry Bath Towels
Keurig Coffee Maker
Boutique Suite
1 king bed, 520 sq. ft. walk in closet, pull out sofa bed queen, vintage steamer trunk coffee table, Dutch console table with decorative mirror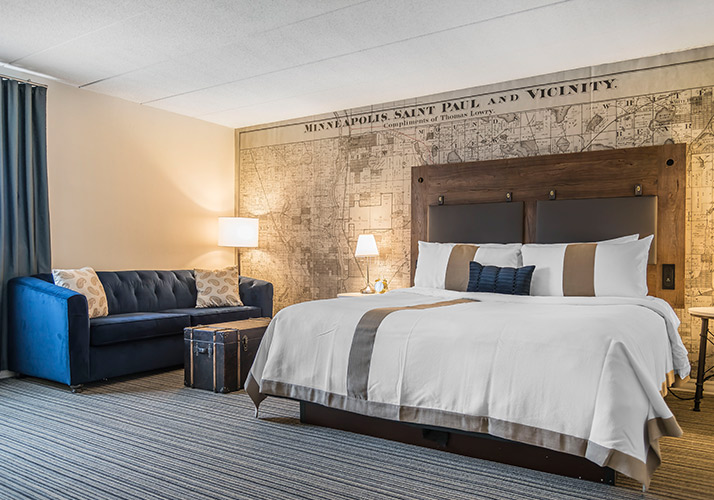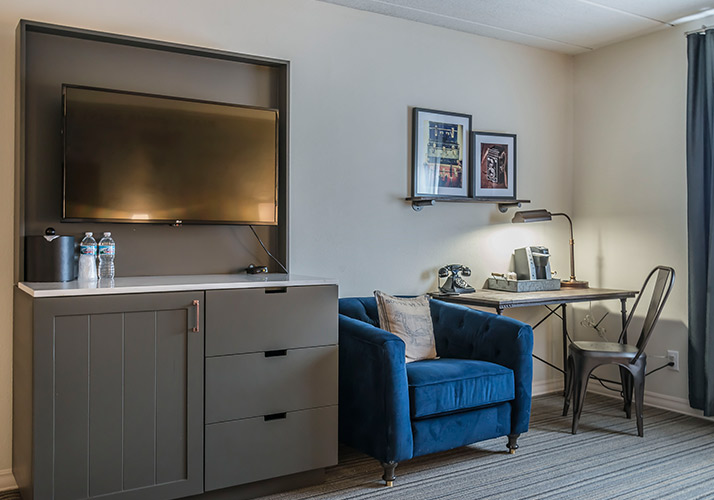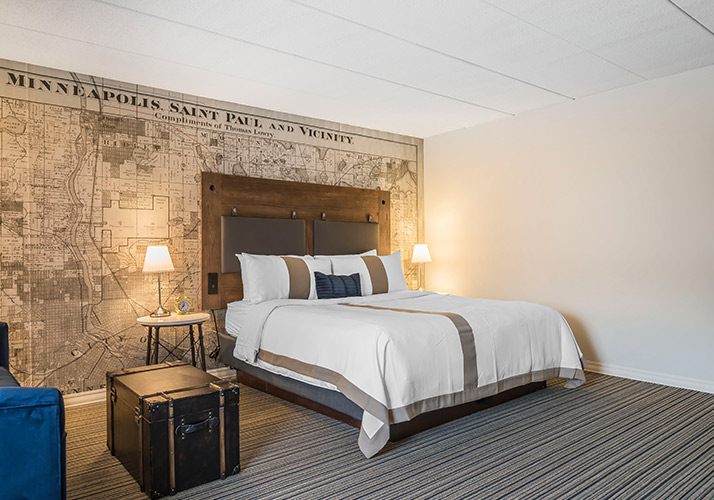 Boutique SuiteAmenities
CO Bigelow Bath Products
Complimentary Bottled Water
Complimentary WiFi
enVision Plush Mattress
Frette Robes
Frette Slippers
Frette Terry Bath Towels
Keurig Coffee Maker
<< previous room
next room >>